Review of SportsBetting Sportsbook

Major League Baseball is a sport that is beloved by millions of Americans. Not only do people like to watch MLB, they love to bet on it as well. Many online sportsbooks allow you to do so. SportsBetting.ag is one such site. Unlike lesser sports betting sites, you can trust this one with your business. It gives you access to the all kinds of different wager types and betting lines, as well as some of the best deals and bonuses around. You can bet your bottom dollar that SportsBetting.ag has every accoutrement that you could possibly want.
This page will fill you in on all the ins and outs of this incomparable sports betting site. Everything you need to know about SportsBetting.ag is explained in detail on this page, including MLB betting lines and wager types, bonuses, payout and deposit methods, live betting and in-game play. We go over the safety and legal issues related to sports betting, as well as age requirements. When you have finished reading this, you will have all the tools you need to start betting on MLB and increasing your bankroll.
MLB Betting At SportsBetting.ag
SportsBetting.ag is your one-stop betting site, an online sportsbook that gives you the best deals, the easiest funding methods, the comprehensive game lines, and the most varied wager types on the web. It has the feel of an authentic Las Vegas casino and sportsbook, only you don't have to leave your house! You'll be able to choose from tons of different wager types. From straight bets to parlays, round robins to pleasers, and everything in between, variety is the name of the game at SportsBetting.ag, the most exciting sportsbook on the web!
SportsBetting.ag MLB Betting Lines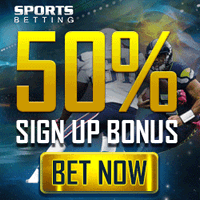 SportsBetting.ag has a wide selection of betting lines. For this page, we are going to separate them into three categories: game lines, props, and futures. Each of these types is different from the other. Game lines are the main line type. The most basic of these is the moneyline, which is a wager on the outcome of the game. The favorite is a negative number, for example, -180, and the underdog is a positive number, like +240. If you bet on the favorite, you must wager $180 to $100. Betting on the underdog means you would win $240 for every hundred-dollar bet. Next up are run lines, which are unique to MLB. It is determined by the spread, which is typically +1.5. Lastly, a totals bet is a wager determined by the total number of points of both teams put together.
Prop Bets
The next betting line category is prop (proposition) bet. This means you are betting on the likelihood that some game-related event will or will not happen. These are usually events that do not affect the outcome of the game directly, such as how many points a particular player will score by a certain inning. We can divide props into three separate categories: game props, team props, and player props. There is no end to the number of props you can bet on at SportsBetting.ag. You can always find new and exciting wagers to try.
Future Bets
The last betting line category is called futures, which are wagers on games that have not yet occurred. These games might be weeks away or a whole year. After each game in the season, the odds are updated to more accurately reflect the futures odds. As you can see, SportsBetting.ag offers a slew of fun and exciting betting lines. Next, let's look at some of the various wager types you can make.
SportsBetting.ag MLB Wager Types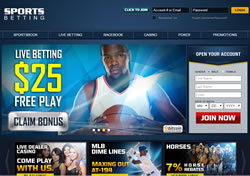 The list of wager types you'll find at SportsBetting.ag goes on and on. The basic wager type is a straight wager, which is a bet on who will be the winner of the game. From here, the wagers get more complicated. A parlay is a combination of several bets. If the first part of your wager wins, the payout is used as the stake in the second bet, and so on. If any part of the parlay loses, the whole thing loses. A round robin is a wager type that combines several different parlays. A teaser allows you to combine bets from multiple games, and you can adjust the point spread. An if-bet is another type of combo bet, but you don't have to win every part of it. Each individual play pays off if it wins. Other wager types at SportsBetting.ag include pleasers, reverses, and point buying.
SportsBetting Live MLB Betting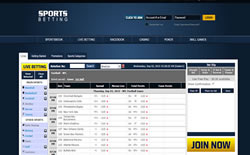 If you can't be there, in person at the game, SportsBetting.ag's live MLB betting feature is the next best thing. Make your own hot dogs, buy some peanuts and crackerjacks, because you are literally going to feel like you are at the ballgame. This remarkable feature lets you view the game in real time while wagering. Play-by-play recaps of the game are available for your viewing pleasure. You will see updated odds as the game progresses. Bet on everything from totals to props and futures. There is no additional download required, and it doesn't cost any money. All you have to do is sign onto SportsBetting.ag's live betting page and you are ready to go. When you want the most interactive experience possible, accept no substitute.
Mobile MLB Betting At SportsBetting.ag
SportsBetting is already convenient, but mobile betting takes it a step further. For those times when you aren't near your computer, mobile betting is a real lifesaver. You can bet on MLB or any other sport from wherever you happen to be. The only thing that is required is your mobile phone and an internet connection. Mobile betting is not only convenient, but safe as well. Cell phones are far less likely to be hacked into to begin with, and mobile betting includes an extra security measure called GeoTracking. This software uses GPS to make sure your location is safe and secure. Mobile betting is one of the most popular modern features that SportsBetting.ag has to offer, and it is free to use!
SportsBetting.ag MLB Bonuses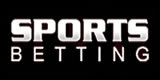 A sportsbook bonus is a reward usually in the form of a percentage of free plays or cash back. It is a way to get new players interested in betting, and is a reward for repeat customers. SportsBetting.ag has a bonus for everyone, including MLB fans. You can claim the welcome bonus right off the bat, as soon as you make your first deposit. You will receive 50 percent off if your deposit is at least $25. SportsBetting.ag also offers seasonal reload bonuses from 25 to 50 percent off each deposit of $50 or more. Bonuses are also available for live in-game betting and mobile betting. In order to receive your bonus, you just need to find the correct promotional code that corresponds to your bonus and provide it to SportsBetting.ag via email.
SportsBetting.ag Funding/Deposit Methods

SportsBetting.ag provides many easy ways to get money into your sportsbook account. Most people use credit/debit card, no surprise there. Cards take only a few minutes to work, with minimums are $50 and maximums anywhere from $1,000 for JCB cards to $3,500 for Visa cards. You can also use Western Union or MoneyGram, which have minimum and maximums of $50 and $900 and a 2 percent processing fee. However, this fee will be dismissed for deposits over $300. Money orders take fewer than 7 days and have very high maximums ($9,000), making this a good method for anyone who wants to deposit a large sum. Bank wire transfers take between 1 and 3 days, which is pretty fast. They have no maximums or processing fees, although your bank might charge you something.
Bovada Payouts + Withdrawal Methods
It is very important for you to be able to get your money out of the sportsbook when you want it. That's why SportsBetting.ag offers sever easy ways to make withdrawals. Person to person is very simple. You just need to go to SportsBetting.ag's online cashier and request a payout, which can be anywhere from $50 to $600. It takes anywhere from 12 to 36 hours. For those who want to withdraw a large sum, consider a bank wire transfer. You can take out as much as $24,900. There are three types of checks you can use, each with varying limits and fees: check EXPRESS, check by mail, and check by courier. These checks can be deposited straight into your bank account. The other option is Bitcoin, which is an exclusively online money transfer service. You can make transactions by trading Bitcoin "addresses," but you have to have enough money in your Bitcoin "wallet."
Is SportsBetting.ag Safe/Legit?
Yes, you can trust SportsBetting.ag with your money and personal information. The site has a great reputation, with millions of loyal customers making regular wagers. SportsBetting.ag has been in business for 25 years, and in that time they have grown to be one of the most well respected betting sites in the world. You don't have to worry about getting in any legal trouble, because the site is based in Panama and therefore is not affected by United States betting law. Moreover, the law does not prevent regular people from using the site. Security features such as encryption and firewalls make certain that your account won't be hacked into. SportsBetting is a licensed and regulated site, meaning that a gaming commission oversees it and makes sure that everything is functioning legally and safely.
Will I Get In Trouble For Betting On MLB?
No, you are not likely to get into any trouble for using SportsBetting.ag to bet on MLB. This is because the site follows all rules and regulation pertaining to sports betting. Its headquarters is in Panama, so it is exempt from the Professional and Amateur Sports Protection Act (PASPA0, which is one of the major laws that prevents sportsbooks from operating in most states. Laws like PASPA were put in place as a bulwark against organized crime and bookmaking. Luckily, there is no law that punishes US citizens for using online MLB betting sites like SportsBetting.ag.
Who Can Sign Up With SportsBetting.ag?
Any United States citizen from any of the 50 states can sign up with SportsBetting. The only requirement is that you be at least 18 years old, or whatever the legal betting age is in your state. Sometimes the betting age is as high as 21, and sometimes it is not specified at all. In these cases, our best advice is to check your local laws. It does not cost any money to sign up, and you don't have to download any extra software or apps to use the sportsbook. All that is required is a few small tidbits of personal information. Once you have created your account, you can start depositing money and winning big!
Top US Sportsbook for MLB Action