MLB Wager Types
One of the great things about joining an online sportsbook is the myriad MLB wager types that you will find. When people think about sports betting, they usually think about betting on the final score of the game. This is the easiest and most common wager type, but there are many other fun and exciting ways to bet. The more wager types available, the better. The more complex wager types involve much higher payouts than totals and straight bets. Once you get into the world of MLB sports betting, you will definitely want to try these exotic wager types. You can hone your skills by making parlay bets, teasers, round robins, etc.
This page will give you some insight into the world of wagers. This includes everything from straight wagers to parlays and pleasers. We will even tell you our picks for the best online sportsbooks for MLB wagering. By the time you have finished reading this page, you will have the knowledge of an experienced sports bettor. You can use this information as a reference guide to MLB wager types. So, without further ado, let's get down to brass tacks.
Wager Types At MLB Sportsbooks
Any MLB sportsbooks worth their salt will have a large selection of wager types for your betting pleasure. These range from extremely easy and straightforward to complex and difficult. Of course, these descriptions are all relative and depend on your level of expertise when it comes to MLB betting. We are now going to take a gander at some of these wager types, starting with the easiest to grasp, the straight wager.
Straight Wager
This is the most basic type of wager that you can make. It can be a bet on which team will win the game, or it can be on the over/under. There is usually a point spread involved, in which points are added to the score of the underdog and subtracted from the score of the favorite. Whether or not the line moves after you place the bet doesn't matter. You have to take into consideration whether or not your team will cover the spread. In the case of the over/under, you are betting on whether the total number of points score will be over or under the listed total. There really is not a whole lot of calculation involved in straight wagers, which is why pretty much anyone can do it.
Exotic Wager Types
Okay, here's where we get into some more complicated wager types. It usually takes more difficult mathematical calculations to figure out exotic wagers, which is why they appeal primarily to seasoned professional sports bettors. We are about to give you a rundown of some of the more popular exotic wager types, all of which are offered at the online sportsbooks we recommend.
Parlays
A parlay is a type of combo bet that allows you to combine multiple bets. Winning a parlay is not always a walk in the park, as you cannot lose any part of it or you lose all of it. However, if you win the first bet, the winnings will be used as the stake for the second bet, and if that bet wins, the winnings will be used for the next bet, etc., etc. So although a parlay is not easy to win, if you do end up winning, the payout potential is much higher.
Teasers & Pleasers
Teasers and pleasers are similar to parlays, only even more complicated. A teaser is a bet that allows you to combine bets on multiple games. It differs from a parlay in that you can adjust the point spread to your liking in order to boost your chances of winning. However, because it is easier to win a teaser, the payout will be smaller. A pleaser is similar to a teaser and a parlay in that you can combine multiple bets. It is sort of like the opposite of a teaser, though, because points are subtracted from the spread in order to make it harder for you to win. However, your potential payout amount will be much higher.
If-Bets
An if-bet is another type of combo bet that lets you combine individual wagers. For each individual bet to win, it must meet the conditions set by the "if clause." If the first part of the bet complies with the "if" clause, it wins and then you move on to the next part. If the second part meets the conditions of the "if" clause, the third part of the bet takes place, and so on. If you lose one bet, you do not lose all of them. You just do not move on to the next one.
Reverse Wagers
A reverse bet is similar to an if-bet, only it works in both directions. They can be a combination of 2 to 4 teams, and if one bet ends up being a win, a push, or is cancelled, the previous and preceding bets will be played.
Round Robins
A round robin lets you combine multiple parlays. You can pick from three to eight lines and combine them into 2-6 team parlays. A round robin will create all possible parlay combos from the number of lines you have picked.
Online Sportsbooks That Have The Best MLB Wager Types
There are some terrific online sportsbooks that offer all of these wager types and more. These books allow you to control the action the way you see fit. We have tried out a bunch of different sportsbooks, and the ones described below are our favorites. Take it from the experts: you can't go wrong with any of these online betting sites. They have the most varied wager types, and they provide detailed explanations of all of them.
Bovada Sportsbook
- Best Selection of Wager Types for a Great Variety of Play!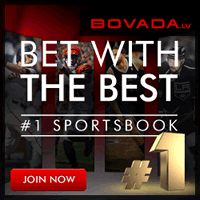 There isn't another online sportsbook that gets as much respect as Bovada. It has been a favorite of betting fanatics for more than 2 decades, and it is easy to see why. No other online betting site gives you as much bang for your buck. I'm talking about easy deposit and payout methods, plenty of sports to bet on including MLB, some very generous bonuses, and useful features like live in-game play and mobile betting. When it comes to wager types, Bovada offers everything you could ever ask for, from straight bets to round robins, and everything in between
When it comes to wager types, Bovada is a goldmine. If you are a novice, you will probably want to start with a straight wager, which is just a simple bet on who will be the winner of the game. For more seasoned players, Bovada offers tons of combo bets such as parlays, pleasers, teasers, reverses, if-bets and round robins. You can also buy points, something that not every site allows you to do. You can pay a certain percentage to have half a point added to the spread, upping your chance of winning. Visit Bovada today and delve into the exciting world of online sports betting today!
SportsBetting Sportsbook
- Wide Selection of MLB Sportsbook Wager Types!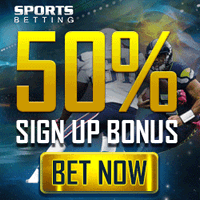 When you want a legal and safe online sportsbook that lets you place all kinds of fun and exciting wager types, look no further than SportsBetting.ag. This Panama-based betting site has been a leader in online wagering for 25 years! You can bet on all your favorite sports, including MLB. Signing up takes a few moments, and once you do, you can take advantage of all manner of bonuses and special features. Convenient options like mobile betting and live play make it easy to bet on baseball from any location, and you can do so as you stream the game on your mobile device.
If you think that sports betting involves only wagering on the outcome of the game, then you might have fun exploring different wager types. You can place a straight bet if you want to. But SportsBetting.ag offers so much more! For example, you can place a parlay bet, which is a combination of several different bets that has the potential to net you a not-too-shabby sum of money. There are many combo bets you can try, some of which are quite difficult to win and only recommended for bettors who know what they are doing. However, these bets usually have good payouts. There has never been a better time than now to explore the wide world of MLB wager types at SportsBetting.ag.
The Very Best MLB Sportsbooks for Wager Types